Streets of Your Town is a weekly guide to concerts and live performances in New York and environs.
The holidays are a time for family, which can be a bit tricky if you're a member of a touring rock band.
There are two ways around this. One is to give up on the idea of family altogether and live life as nothing more than a series of empty, anonymous encounters with groups of loud strangers swilling beer and screaming requests, drifting blindly from city to city and hotel room to hotel room in a haze of pharmaceuticals, booze, and truck-stop microwave cheeseburgers. Or you could just bring your family on tour with you, as two of the acts coming to New York this week do; one of them has been balancing work and family for the better part of the past 30 years.
Georgia Hubley and Ira Kaplan have been married since their band, Yo La Tengo (Dec. 20 – 27, Maxwell's), began in 1984. In 1992, they were joined by James McNew, and the three have since maintained an alarming consistency and stability, radiating a sense of warmth and camaraderie difficult to find even among bands in the first blush of creative cooperation. They do this, of course, by following one of the oldest recommendations in the book: employing variety to keep things interesting. Nowhere is that more apparent than in the string of shows the group has performed during Hanukah at their hometown joint, Maxwell's, nearly every year since 2001. The set list varies is one of its key selling points: last year's shows included covers of everyone from the Psychedelic Furs to Neil Diamond to the punk band the Urinals, and past opening acts—always kept a surprise until the night sells out—have included Jeff Tweedy, the National, and Bonnie "Prince" Billy. But while special guests are a bonus, the real draw is the group itself—the joy they take in their craft, and the love they clearly have for one another. In the strange family of misfits and oddballs that is indie rock, they are mother, father and uncle.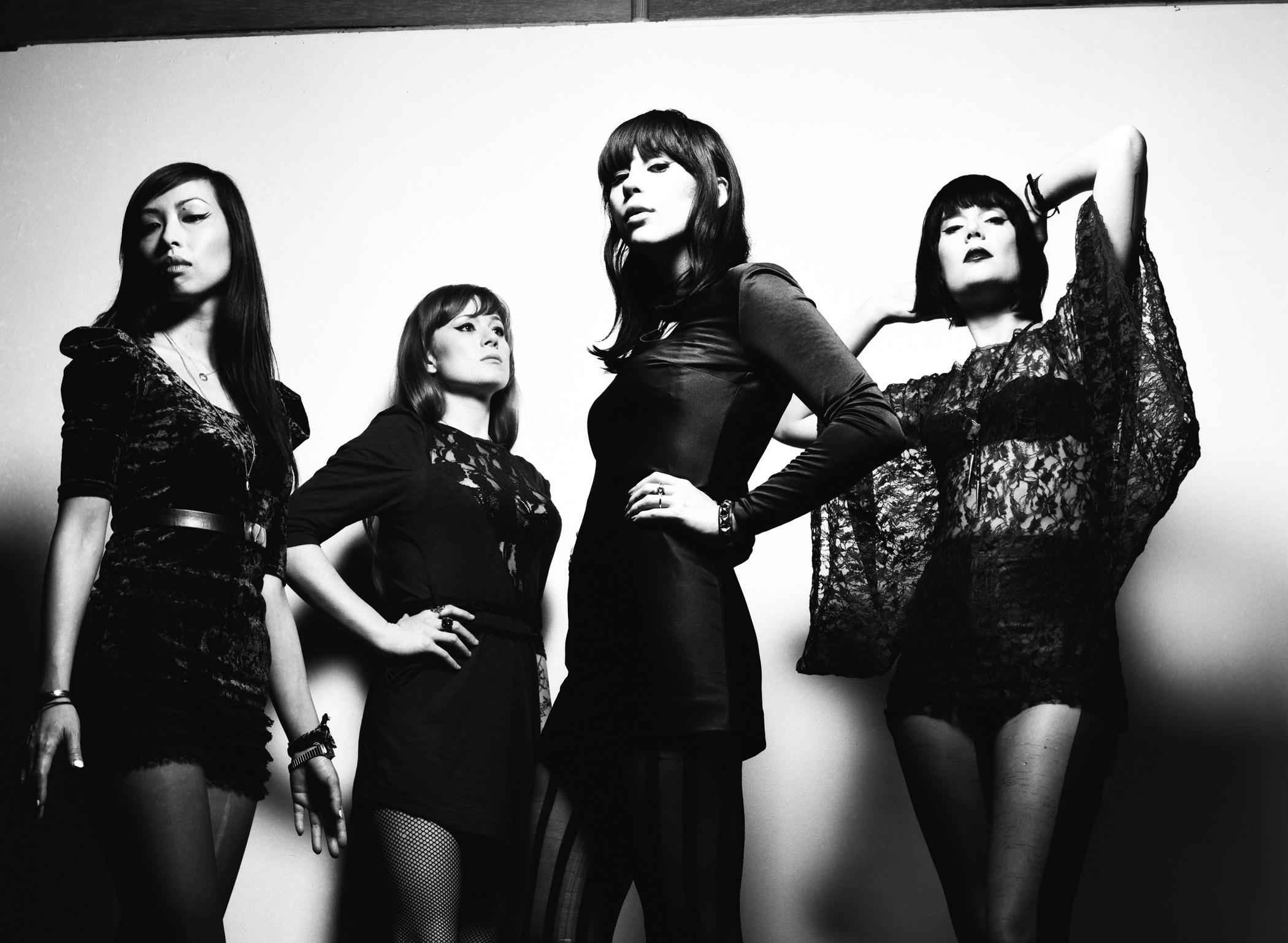 Another indie rock couple arrives in New York this week, a bit younger than Ira and Georgia, but no less tenacious. Kristen Gundred, who records with her band Dum Dum Girls (Dec. 22, Glasslands) as Dee Dee Penny, arrives here shortly after the release of one of 2011's best records, the stark and haunting Only in Dreams. The album traffics in familiar garage rock standbys—clanging guitars, deafening reverb, candy-coated harmonies—but defiantly raises the stakes. It, too, is concerned with the bonds of family and, more specifically, when those bonds are broken. Half of the album finds Gundred struggling to make sense of the death of her mother, who succumbed to brain cancer while the album was being written. The resulting songs are devastating in their honesty, with Gundred seeing death "well up in my mother's eyes" and sitting at her bedside, holding her hand helplessly as she dies. The rest of the record finds Gundred longing for the comfort of her new husband, Brandon Welchez of the band Crocodiles, with whom she will share the stage at Glasslands. Though both acts retreat into a haze of echo and volume on their albums, the show in Brooklyn is acoustic, which affords an opportunity to appreciate an asset to both bands that often goes overlooked: their knack for winning hooks. A few years ago, the two recorded the booming "Merry Christmas Baby (Please Don't Die)" together, which is almost certain to provide the evening's tart finale.
Rachel Yamagata (Dec. 21, 22, City Winery) is also one for tart finales. Her first two albums, the light, whirling Happenstance and the languid, mopey and appropriately-named Elephants…Teeth Sinking Into Heart were mostly examinations of failed romances, with Yamagata sounding not so much distraught by her losses as exasperated by their consistency. She's relaxed some on this year's Chesapeake, edging toward the kind of smoky songcraft favored by Laurel Canyon songwriters like Joni Mitchell and Carly Simon in the 1970s. Yamagata and her band leave the songs relatively uncluttered—some simple acoustic guitars, a few rolls of piano, a lazy standup bass—suggesting a looser, more collaborative atmosphere where her lush early work tended to sound like it was taking place mostly inside her own head. The balance of power has shifted lyrically, too—in the reeling opener "Even If I Don't,"Yamagata contemplates calling an old flame to rekindle their relationship, before sharply concluding, "When I think of all that we went through/ going back to you/ seems such a foolish thing to do." This time, it's not mistletoe hanging in Yamagata's songs—it's poison ivy.
If the end of the year is a good time for clean breaks, it's also a time to reconnect with old friends. This past June, Ishmael Butler, under the name Shabazz Palaces, released Black Up??, one of the year's most engaging and confounding hip-hop records, setting his whip-crack delivery against drowsy, dreamy beats. It wasn't the first time he'd dabbled in experimentation. From 1992 until 1995, Butler performed as Butterfly with the forward-thinking avant-rap group Digable Planets (Dec. 20, Brooklyn Bowl)—a group with whom he's reuniting this week for a rare live performance. Their 1993 debut Reachin', which spawned the easygoing headbobber "Rebirth of the Slick (Cool Like Dat)," was a collection of crisp jazz rhythms, moseying acoustic bass and hungover horn charts that Butler and bandmates Craig Irving (or, Doodlebug) and Mary Ann Vieira (Ladybug Mecca) topped with brainy rhymes with loose cadences that seemed to look to '60s beat poetry for inspiration (Sample lyric: "Lay around and think/ ain't nothing to do/ Checkin' out some Fromm, some Sartre and Camus"). That boning up on 20th-century existentialist philosophy is their idea of a relaxing afternoon should give you a good idea of what to expect from this performance.
The Brooklyn band Woods (Dec. 19, Glasslands) have a more conventional approach to taking it easy. Their dawdling psychedelia feels like an afternoon at the beach—breezy songs that drift lazily by, blown along by Jeremy Earl's helium-huffing vocals. In fact, though sonically their static-saturated guitars and retiring melodies have more in common with Yo La Tengo, Digable Planets may be their closest spiritual family. Both bands go about their music deliberately, but not forcefully or hurriedly. Songs instead appear to materialize almost by accident—in the case of Woods' as a trembling latticework of guitars flecked with haphazard rhythms; all the vocalist needs to do is come in and sigh out some lines once the shambling set has been constructed.
Those looking for a more universal take on family should stop by John Zorn's venue The Stone any night this week for one of the spectacular showcases curated by globetrotting label Luaka Bop (Dec 19 – 29, The Stone). It was at the forefront of the world music rediscovery in the late '80s through the late '90s, reissuing classics by then-forgotten Brazilian acts like Os Mutantes and Tom Ze long before it was en vogue to do so. Their attentions have skewed locally lately—this past year they released the debut album by dizzying New Jersey guitarist Delicate Steve—but the shows at The Stone showcase the labels defiantly eclectic sensibilities. Tuesday finds Anand Wilder, a guitarist and keyboardist for the band Yeasayer of Southeast Asian descent, performing with Javelin, whose kaleidoscopic songs seem to reference the entire world at once. On Friday, Roberto Carlos Lange of the group Helado Negro will deliver a batch of thumping instrumental numbers that nod toward the party music of his parent's homeland of Ecuador—strangled electronics coughing between synthetic bongos and congas. Hearing so many different styles huddling so closely together within the space of a single song is a reminder of how closely related all of them—and all of us—truly are.